TUESDAY, JULY 28, 2015

1. Officers involved in Las Jagüitas operation plead guilty, ask for forgiveness
2. Managua begins celebration of its patron Santo Domingo with an environmental theme
3. International briefs: property waiver, new ambassador, creativity index, IMF, anniversaries
4. Economic briefs: Moody's rating, cattle smuggling, drought, FTZs, tourism
5. Social issues briefs: diabetes, gender-based violence, human trafficking, birth registration, technical education
TUESDAY, JULY 21, 2015

1. Nicaraguans celebrate another anniversary of the revolution
2. Forum on Nicaragua held at Inter-American Dialogue in Washington, DC
3. Solidarity conference held in Managua
4. Earth tremblers at Casita Volcano
TUESDAY, JULY 14, 2015

1. Drug operation goes wrong resulting in three civilian deaths
2. Few resources to protect nature reserves
3. Police and politicians injured in confrontation at Supreme Electoral Council
4. Caribbean Coast briefs: flooded rivers; indigenous elections; Rosita roadblock
5. Social policy briefs: XO laptops; another casa materna; electricity; English; traffic deaths; dengue
6. Final report of UN Millennium Goals notes progress, including Nicaragua
FRIDAY, JULY 10, 2015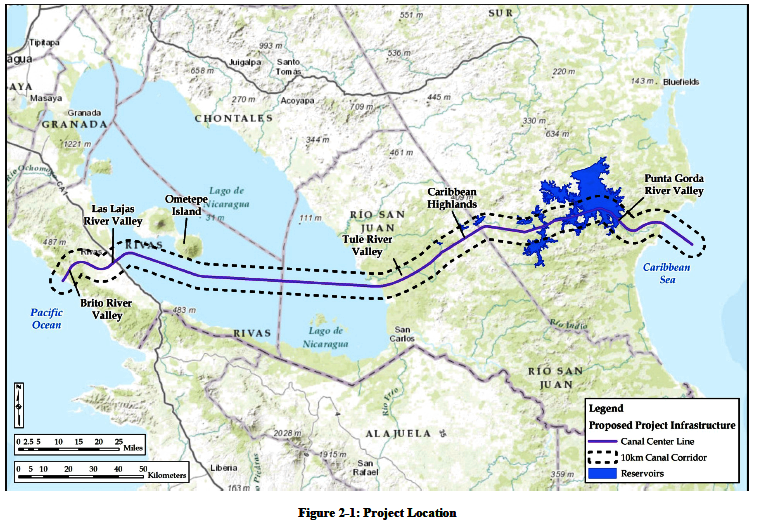 Nicaragua and the Inter-Oceanic Canal
Prepared for the Nicaragua Network / Alliance for Global Justice in July 2015 by Katherine Hoyt
A waterway across Nicaragua has been a dream that the country has been unable to let go of:
*Trade networks of Nicaragua's indigenous inhabitants used Lake Cocibolca (Lake Nicaragua) and the San Juan River to cross the continent before the arrival of the Spanish conquistadors in 1524.
TUESDAY, JULY 07, 2015

1. Nicaragua affected by climate change
2. Judith Silva elected to Supreme Electoral Council
3. Sandinistas mark 36th anniversary of the "repliegue"
4. Fourth of July celebrated at US Embassy in Managua
5. Nicaragua achieves UN Millennium Development Goal of reducing hunger by half
6. Economic briefs: consumer prices, commodity prices, trucker strike, coffee, electricity
7. Nicaragua implements second phase of Better Work Program in FTZs
8. Ortega sends message of support to Greece
TUESDAY, JUNE 30, 2015

1. Borge & Asociados releases new poll
2. United States in the news in Nicaragua
3. Acahualinca footprints museum closed for renovation
4. Summit of Latin American and Caribbean Women Leaders of African Descent held in Managua
5. Government highlights social programs completed in honor of July 19th anniversary
6. Economic briefs: Government's annual report, increasing irrigation, combating coffee rust
7. Nicaragua detains Costa Rican on Interpol warrant
TUESDAY, JUNE 23, 2015

1. Heavy rains leave six dead and 35,000 people affected
2. Discussions continue around canal environmental and social impact study
3. Canal briefs: Costa Rica, financial study, McClatchy articles, Juigalpa protest, compensation
4. CSE Magistrate Marenco dies; parties discuss participation in 2016 elections
5. US funds opposition coalition
THURSDAY, JUNE 04, 2015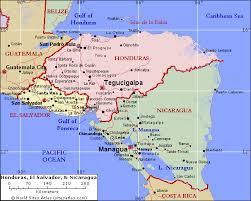 Unique Chance to Compare & Contrast Honduras/Nicaragua
Alliance for Global Justice Bi-National Delegation
July 22-Aug. 1, 2015
Honduras and Nicaragua are neighbors and among the most impoverished countries in Latin America. They share the same climate and much of the same history from colonial times to independence. One country had a revolution in 1979 which today is being further developed, particularly through ALBA, the cooperative trade alliance. The other country had no revolution but its membership in ALBA was one factor in a US-backed military coup in 2009. The negative effects of that coup are evident.
WEDNESDAY, JUNE 03, 2015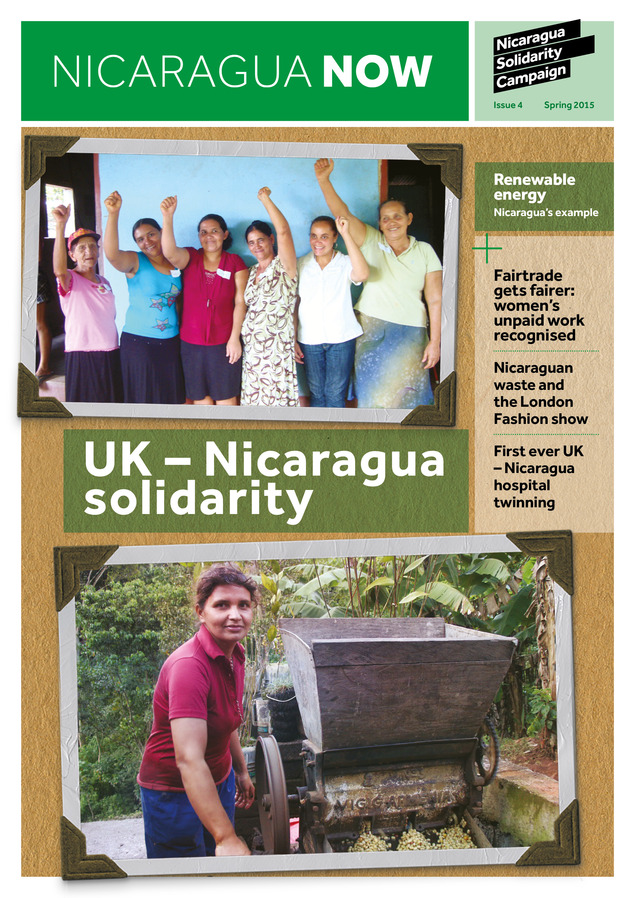 Read the latest issue of "Nicaragua Now" from the Nicaragua Solidarity Campaign of the United Kingdom! It is available on their website at http://nicaraguasc.org.uk/news/article/132/nicaragua-now-issue-4-spring-2015
TUESDAY, JUNE 02, 2015

1. Canal environmental study released to Canal Commission
2. Former Nicaraguan soccer official charged in FIFA scandal
3. Economic news: rice, oil exploration, World Bank
4. Caribbean Coast news: Indio Maiz Reserve, Paso Real Bridge, USAID projects, Palace of Caribbean Culture, lobster divers
5. Another poll shows Ortega government with high ratings
6. Wikileaks releases State Department documents on Nicaragua from 1978