WEDNESDAY, DECEMBER 11, 2013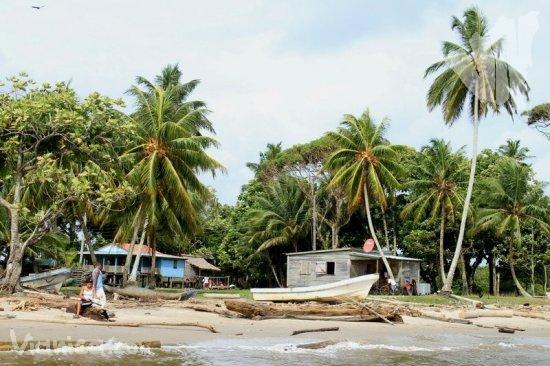 March 15 - 25, 2014
This delegation will examine the state of indigenous rights in Nicaragua at a time when the government has demarcated indigenous land and granted communal titles to indigenous groups but also at a time when illegal loggers and land grabbers have invaded those lands, deforesting pristine, internationally recognized nature reserves and threatened the tranquility of the indigenous territories.
Posted At 05:12 AM

Labels: Information
---
TUESDAY, DECEMBER 10, 2013

1. Nicaraguans celebrate "La Purísima"
2. National Assembly approves "on first reading" package of constitutional amendments
3. Ortega opens door to dialogue with bishops
4. Ortega receives Honduras' president elect in Managua
5. 2013 to end with many more homes electrified
6. New coffee law expected
7. Ortega congratulates Maduro on election victory
________________________________________________________
Posted At 12:12 PM

Labels: Nicaragua News Bulletin
---
TUESDAY, DECEMBER 03, 2013

1. Ortega says there will be changes to constitutional amendments as a result of consultations
2. Laws governing Army and Police to be amended
3. Latinobarómetro poll has Nicaraguan government in fifth place in approval
4. Catholics celebrate 100th anniversary of Managua archdiocese
5. Army cracks down on nature preserve invasions; indigenous demand more enforcement
6. Agricultural production grows despite world price drop
7. Nicaragua praised for renewable energy production
8. Nicaragua complies with World Court order to fill San Juan River channel
_________________________________________________
Posted At 11:12 AM

Labels: Nicaragua News Bulletin
---
TUESDAY, NOVEMBER 26, 2013

1. World Court issues provisional measures that favor Costa Rica
2. Assembly committee completes hearings on proposed constitutional amendments
3. Twentieth victim dies of dengue
4. Plan Roof benefits 3,200 families in Managua's District Two
5. Microfinance sector grows 15% over last year
6. Free Trade Zone exports grow by 8%
7. Archaeologists discover ancient remains at Monkey Point
______________________________________________________
Posted At 03:11 PM

Labels: Nicaragua News Bulletin
---
TUESDAY, NOVEMBER 19, 2013

1. At one-year anniversary, Colombia still refuses to recognize World Court ruling
2. Hopes of oil wells dashed and revived in one week
3. State Department official says growth of Chinese investment in Latin America is "positive"
4. Government to improve teacher education
5. Thirty Nicaraguan Miskito Indians killed this year on Honduran border in land conflicts
6. Panama's Supreme Court reverses Aleman's 2002 money laundering conviction
7. 350 sea turtles liberated in Jiquilillo
8. Ambassador Francisco Campbell interviewed on PBS show
9. Nicaraguan documentary a triumph at the Smithsonian
__________________________________________________________
Posted At 04:11 PM

Labels: Nicaragua News Bulletin
---
TUESDAY, NOVEMBER 12, 2013

This News Bulletin covers two weeks
1. Ortega sends package of constitutional amendments to National Assembly
2. Travelers give report on trip to China
3. Russia and Nicaragua continue to strengthen relations
4. Coffee prices fall below production costs
5. Number of dengue fever victims hits almost 7,000
6. Two alliances and seven parties to participate in 2014 Caribbean Coast elections
7. Western Hemisphere communications experts meet in Managua
___________________________________________________
Posted At 06:11 PM

Labels: Nicaragua News Bulletin
---
MONDAY, NOVEMBER 04, 2013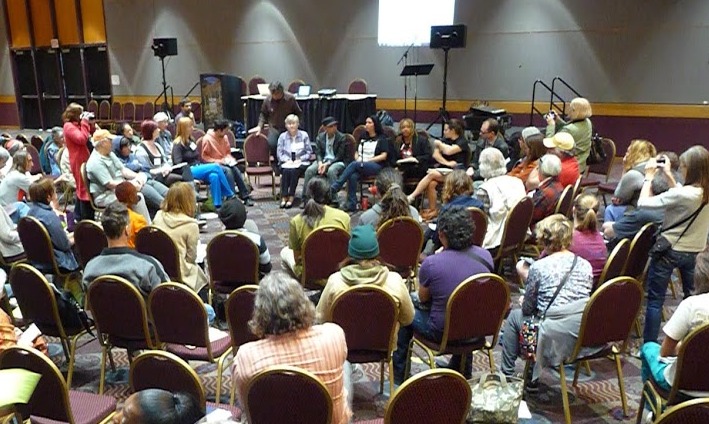 With over 400 people in attendence and 80 different workshops, the Tear Down the Walls National Gathering, held on Nov. 1 - 3 in Tucson, Arizona, was a success! The six people's power assemblies on Economic Justice, the Drug War, US Imperialism, Immigration, the Drug War, and the Prison-Industrial Complex proposed nationally coordinated days of action beginning in December and continuing through the New Year. Watch this space and the web page of the Alliance for Global Justice at www.AFGJ.org for more information!
Posted At 02:11 AM

Labels: Information
---
TUESDAY, OCTOBER 29, 2013

1. Hundreds of millions in aid announced in one week
2. Nicaragua ranks high in gender parity survey
3. Thirteen deaths from dengue fever
4. Nicaragua behind in petroleum payments to Venezuela
5. RAAS pushes to combat trash and promote recycling
6. Nicaragua joins nations in call for protection of the "high seas"
7. Business leaders call property claimants to mediation
8. Ometepe to celebrate 3rd anniversary of Biosphere Reserve designation
____________________________________________________
Posted At 01:10 PM

Labels: Nicaragua News Bulletin
---
TUESDAY, OCTOBER 22, 2013

1. Government sends 2014 budget to Assembly
2. Nicaraguan delegation travels to China to learn more about canal
3. Arguments finish before World Court on San Juan River dredging
4. World Bank official gives Nicaragua high marks on infrastructure projects
5. Dengue scourge increases despite eradication efforts
6. New US law may benefit Nicaragua on property claims
7. Honduran police capture Nicaraguan wanted for attempted murder
____________________________________________________
Posted At 01:10 PM

Labels: Nicaragua News Bulletin
---
TUESDAY, OCTOBER 15, 2013

1. Consulta Mitofsky shows leftist presidents with high ratings
2. Shipping canal attacked and defended; trip to China in the offing
3. Costa Rica makes new San Juan River demands at World Court
4. Outstanding first harvest reported
5. Army breaks up band in Department of Jinotega
6. PAHO calls for investigation of Chronic Renal Insufficiency
7. Obsolete electronics recycled and trees planted
__________________________________________________________
Posted At 12:10 PM

Labels: Nicaragua News Bulletin
---