MONDAY, MAY 23, 2016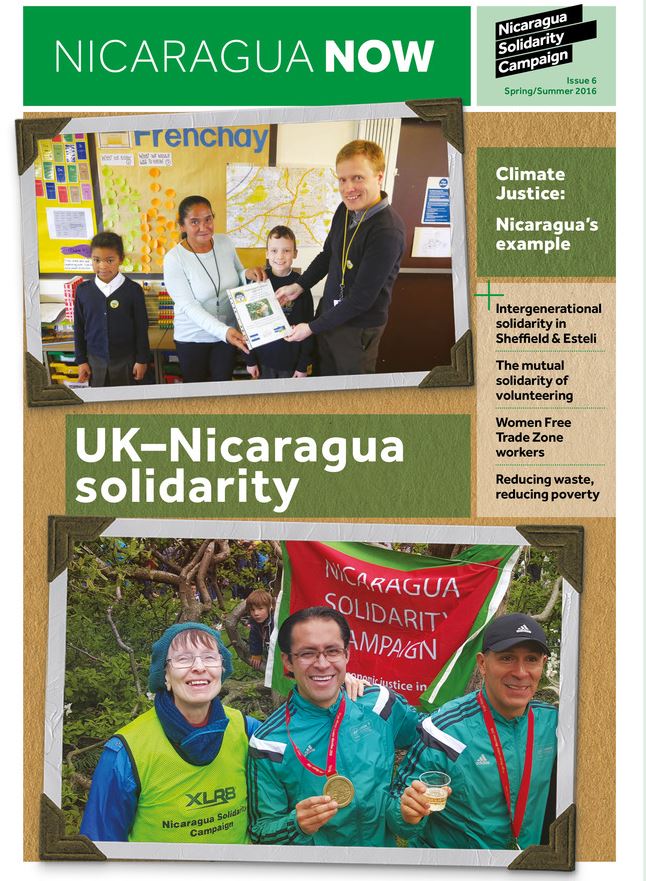 We have received the new issue of Nicaragua Now, which is the magazine of our sister organization, the Nicaragua Solidarity Campaign of the United Kingdom.
The summer issue is now available. To read the Summer 2016 issue, click here.
TUESDAY, MAY 17, 2016

1. Political briefs: Choosing candidates; 84% likely to vote; observation or accompaniment
2. US briefs: US Army medical brigade visits; TPS extended; FDA says cigars health risk
3. Economic briefs: EU aid; electricity; domestic employees; baseball stadium; rains
4. Nicaragua condemns attempted coup against Dilma Rousseff
5. Government sends condolences to family of Michael Ratner
6. Zika prevention program has made 4.4 million home visits
7. Government offers subsidy for affordable housing
8. Fire destroys 7 stores in Eastern Market
TUESDAY, MAY 10, 2016

1. CSE releases electoral calendar
2. Canal Commission signs accord with Rama-Kriol community
3. Opposition figures release statement; PLI candidate shows false photos on TV
4. Southern Command head visits Nicaragua
5. Masaya Volcano reopens to tourists
6. Army seizes illegally logged timber
7. EU aids education for Nicaragua's poorest
8. Nicaragua participates in energy summit
9. Alarm over FDA rule on premium cigars
TUESDAY, MAY 03, 2016

1. Nicaragua marks International Workers Day
2. Nicaragua to purchase Russian tanks
3. Caribbean Coast briefs; water and sewers, new hospital, domestic violence prevention
4. As elections draw nearer, US "advice" increases
5. World Bank praises Nicaragua as best in Latin America
6. Tree farms exempted from logging prohibition
7. Rural technology education centers to double
8. Rainy season begins
THURSDAY, APRIL 28, 2016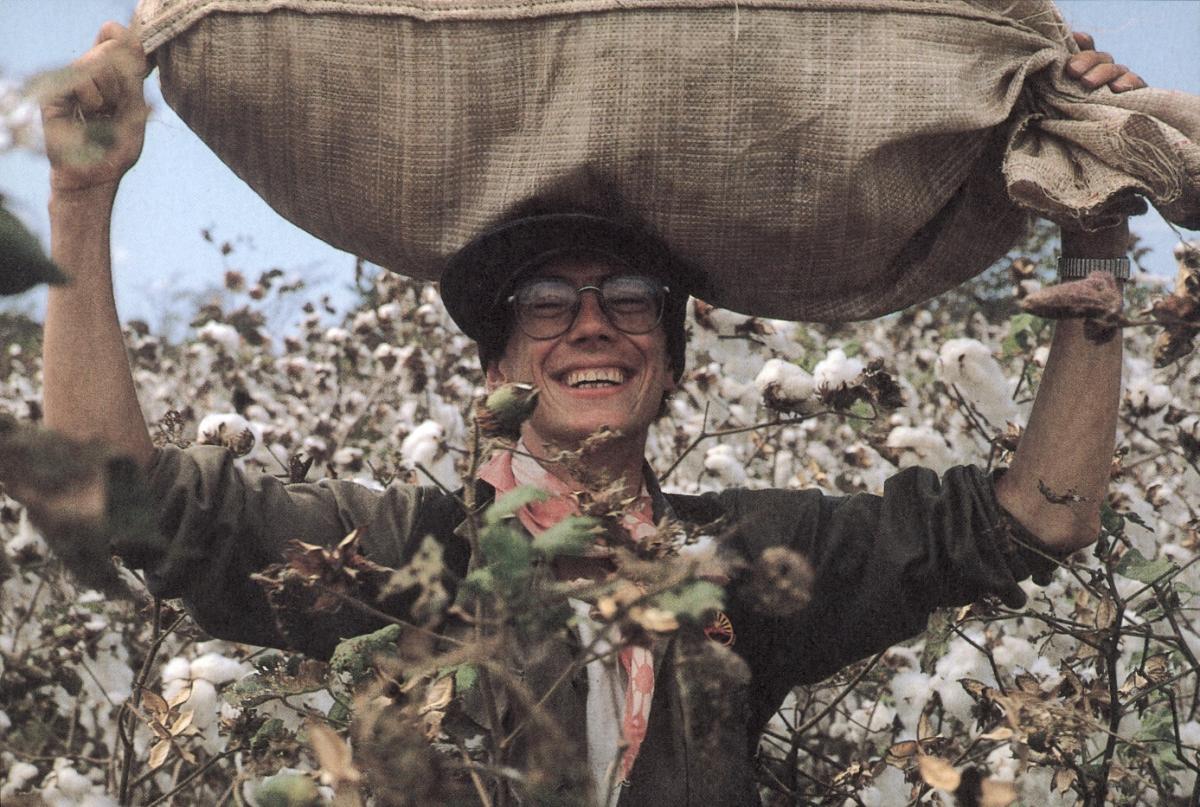 Twenty-nine years ago today Benjamin Linder, a young engineer from Portland, OR, who was building small dams to provide electricity to villages in the mountains of Nicaragua, was killed in cold blood at close range by counter-revolutionaries funded by the United States government. But he is not forgotten!
Ben Linder--Presente! Presente! Presente!
TUESDAY, APRIL 26, 2016

1. IDB head praises Nicaragua and says investment in roads, bridges, ports needed
2. Borge & Asociados and M&R Consultores release polls
3. A week's snapshot of Sandinista social programs
4. Zero Usury to expand to 130,000 beneficiaries
5. US ambassador speaks at AMCHAM celebration of ten years of CAFTA
6. Good rainy season predicted; rain falls in several regions
7. Nicaragua sends rescue personnel, including dogs, to Ecuador
8. Nicaragua's volcanos continue to grumble
TUESDAY, APRIL 19, 2016

1. Logging prohibition goes into effect
2. Political briefs: election schedule in May; Gadea declines to run; no pastoral letter; observers?
3. First Zika baby born normal
4. Venezuelan aid reported for 2015
5. Rainy season expected to be normal
6. Support increased for small tourism businesses
7. Disability access improvements announced
8. Boston Zoo supporting tapir conservation
TUESDAY, APRIL 12, 2016

1. Canal briefs: reforestation; another march planned; Creole protest; NYT article; archeology
2. Foreign affairs briefs: Russia to fund airline; German and South Korean aid continues; CEPAL predictions;
Miami rabbi visits
3. Nicaragua's ratification allows nuclear materials accord to go into effect
4. Aleman denies working with Mossack Fonseca; US funded investigation
5. Social policy briefs: vaccination campaign; diabetes; sexual abuse
6. US volcanologists arrive to measure Momotombo; Telica danger zones marked
TUESDAY, APRIL 05, 2016

1. End of an era: IMF closes Nicaragua office
2. Ten years of CAFTA: the analysis begins
3. Political briefs: PLI selects Assembly candidates; Vidaurre resigns; human rights ombudsperson
4. Special units planned to treat mosquito-borne illnesses
5. Nicaragua loses half its water supply to drought and deforestation
6. Environmentalists feed and water monkeys dying from long-running drought
7. High temperatures cause suffering and increase energy demand
8. U.S. allocates money for "violence reduction" in Nicaragua
TUESDAY, MARCH 29, 2016

1. Two million people visit beaches over Holy Week
2. Ortega condemns Belgium terror attack
3. Economic briefs: 4.9% growth rate; more eggs; more cell phones; FTZ workshop
4. Momotombo erupting again and National Geographic arrives