WEDNESDAY, FEBRUARY 12, 2014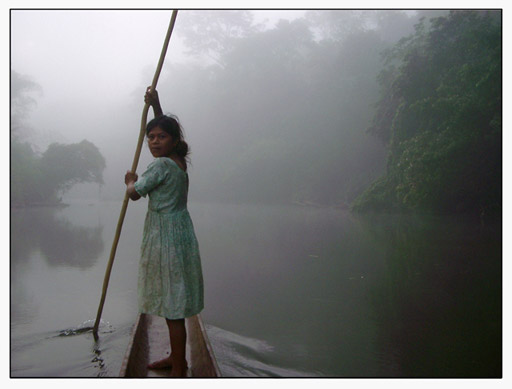 March 15 - 25, 2014 -- Deadline for Applications is February 15!
This delegation will examine the state of indigenous rights in Nicaragua at a time when the government has demarcated indigenous land and granted communal titles to indigenous groups but also at a time when illegal loggers and land grabbers have invaded those lands, deforesting pristine, internationally recognized nature reserves and threatened the tranquility of the indigenous territories.
TUESDAY, FEBRUARY 11, 2014

1. New developments in disputes with Costa Rica
2. Colombia continues to patrol Nicaraguan waters in Caribbean
3. Constitutional amendments now in force
4. Chronic kidney disease could be caused by agrochemicals doctors say
5. Universities adding career paths to qualify students for Grand Canal work
6. School year begins "on a good footing"
7. Army thwarts Bosawas land invaders
8. Drought resistant seeds increase yields in Esteli
________________________________________________
TUESDAY, FEBRUARY 04, 2014

1. CELAC meets in Havana
2. Government cracks down on indigenous land traffickers
3. Central Managua sees a resurgence
4. Economic briefs: foreign debt, remittances, and gold mining
5. Hunger group studies coffee rust impact on families
6. Former National Guard colonel's family sues Ortega in San Diego, CA
7. Program protects endangered Hawksbill Turtle
_____________________________________________________________
TUESDAY, JANUARY 28, 2014

1. As new school year approaches in February, education is in the news
2. Police officers charged with homicide after Chichigalpa incidents
3. Replacement of high level officials on agenda after Caribbean Coast elections
4. New budget for 2014 combats poverty
5. Geothermal--the future of renewable energy; Tumarin hydro finally ready to go
6. Electrification continues to expand
7. New book educates about 40 endangered species
_________________________________________________________
TUESDAY, JANUARY 21, 2014

1. Cane workers' protest turns violent: one dead, several injured; police under investigation
2. M&R poll shows continued good numbers for government
3. Juigalpa jail uprising over; crime down in 2013
4. Growth in several sectors but not in coffee
5. Nicaragua plans trade mission to Russia
6. Changes announced at Central Bank and Ministry of Education
7. African palm production increases
8. New alliance to promote recycling
9. Volcano alert issued and withdrawn
_______________________________________________
TUESDAY, JANUARY 14, 2014

1. Pope Francis names Archbishop Brenes cardinal
2. UNESCO expresses concern for deforestation in the Bosawas Reserve
3. Social security reform moves forward
4. Political news: Leadership of National Assembly elected; preparations begin for Caribbean Coast elections
5. Rural working students to be able to get secondary school diplomas without moving to cities
6. Training program gives fishers and farmers livelihood choices
7. Dairy sector growing with advance of rural electrification
8. Spanish Embassy organizes Dario exhibit
___________________________________________________
TUESDAY, JANUARY 07, 2014

1. Canal feasibility studies delayed until end of year
2. Media outlets review 2013 and look forward to 2014
3. Roberto Bendaña, indicted in fraud case, flees Nicaragua
4. Carter family vacations in Nicaragua
5. Government moves to reduce forest fires
6. Illegal weapons destroyed
7. Cell phone registrations exceed population
8. INTERPOL takes Eden Pastora off list
_______________________________________________________
FRIDAY, JANUARY 03, 2014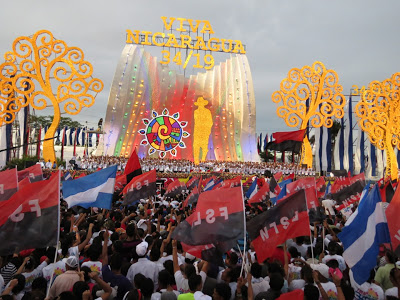 TOUCHDOWN DANIEL ORTEGA AND THE FSLN
By: Adolfo Pastran Arancibia (translated by Nicaragua Network staff)
Nicaragua lives an undeniable political reality. You can question, accuse, contradict and be in opposition to the government of Sandinista Daniel Ortega, even at any cost, but the real and tangible facts in the economic and social fields cannot be hidden.
TUESDAY, DECEMBER 31, 2013

1. Holiday briefs: Bishops call to support family; 70,000 come home from Costa Rica; Christmas lottery winners from poor barrios; fireworks stand explodes in Matagalpa
2. Government makes public changes to Social Security regulations
3. Group lists "people of the year" for 2013
4. Nicaraguan Army continues search for sailors lost at sea in small vessel
5. Nicaragua requests cancellation of INTERPOL warrant against Pastora
6. Roads in RAAN reopened after heavy rains cut off areas
7. Nicaraguan workers buying power held steady in 2013
8. Honey production is an emerging industry
_________________________________________________________
TUESDAY, DECEMBER 24, 2013

1. ALBA and PETROCARIBE approve new economic zone
2. Canal briefs: Supreme Court rejects challenges; Balladares named minister for infrastructure; impact studies on schedule
3. Nicaraguans prepare for Christmas and New Year; many thousands cross border from Costa Rica
4. Zero Hunger Program to buy 130,000 chickens from chicken farmers
5. Tremblers felt on weekend before 1972 earthquake anniversary
6. Motorcycles, deaths, and accidents multiply
7. False TELEVISA reporters returned to Mexico to serve sentences
______________________________________________________________