WEDNESDAY, OCTOBER 08, 2014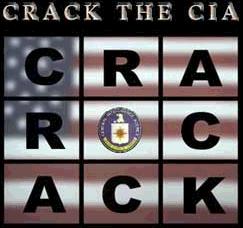 REPRINTED FROM THE NICARAGUA MONITOR OF SEPT.-OCT. 1996
Nicaragua Monitor
Sept.-Oct. 1996
CIA sent profits from crack epidemic to contras!
By Katherine Hoyt
TUESDAY, OCTOBER 07, 2014

1. Trial of accused July 19 killers begins in Managua
2. Canal census proceeds; Cocibolca Group holds forum; Danish NGO opposes canal
3. Coffee fund to begin functioning; Rainforest Alliance funds green coffee
4. Foreign debt hits US$9.8 billion
5. Government to spend US$300 million on roads in Caribbean Regions
6. Nicaragua to coordinate regional tsunami alert system
TUESDAY, SEPTEMBER 30, 2014

1. CID Gallup and M&R Consultores release new polls
2. Halleslevens represents Nicaragua at UN climate meeting
3. Many opinions voiced about canal studies
4. Rains cause damage; hopes for second and third harvests rise
5. Chikungunya takes hold in country
6. Rural technical education to be expanded
7. Petroglyphs in Masaya to be preserved and developed
WEDNESDAY, SEPTEMBER 24, 2014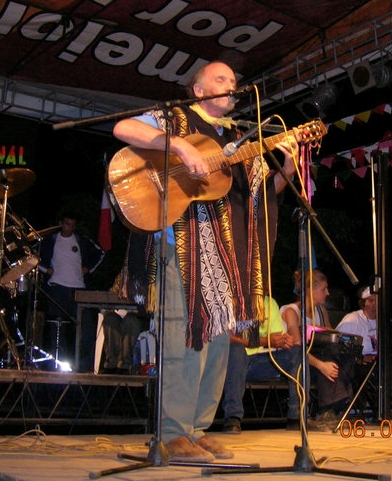 Paul Baker's Fall USA Tour -- November 5-25, 2014
This notice may be reproduced in whole or in part. Please credit the Nicaragua Network.
For almost forty years UK-born musician/organizer Paul Baker and his Nicaraguan wife Fátima Hernández have worked pro bono with the Chilean, Salvadoran and Nicaraguan peoples, as Paul puts it, "Surviving by skin of teeth and seat of pants. Quite a ride, but it's exciting (if tough on 'trousers'!), sharing life with people who drop into bed not knowing if there'll be food for tomorrow, yet always greeting you next day smiling, their children washed, pressed and ready for school. Fátima herself is a barrio girl, a guerrillera at 13 who fought the Somoza dictatorship to bring Nicaragua justice. She's worked on in barrio health and education ever since, and now primarily cares for severely burned children. It's wonderful to work with her/her compañer@s. Thanks to them/their FSLN government, after years of neo-liberal regimes killing land reform, destroying health and education, Nicaragua is the 'threat of a good example' once again."
TUESDAY, SEPTEMBER 23, 2014

1. Reports show economy in good shape
2. Citizens express concerns about Canal during consultations
3. Obama's annual drug trafficking report includes Nicaragua
4. Environmentalists skeptical about UN Climate Summit results
5. El Niño may or may not return in October and November
6. Bill against human trafficking in National Assembly
7. Sandinista commitment to health care highlighted
8. Persons with disabilities to recover more rights
TUESDAY, SEPTEMBER 16, 2014

1. Nicaragua celebrates Independence Day and anniversary of Battle of San Jacinto
2. National Police celebrates 35th anniversary of its founding
3. Experts to study whether explosion was due to meteorite
4. Academy of Science holds conference on canal
5. Businesspeople make proposals on National Day of Entrepreneur
6. National Assembly to address mining regulations
7. Cattle industry works to create a "brand name" for Nicaraguan beef
8. Nicaragua presents "sustainable schools" program at FAO regional conference
TUESDAY, SEPTEMBER 09, 2014

1. Government works to increase mine safety following Bonanza tragedy
2. Nicaragua to be "malaria free" by 2020
3. Drought slams sales of fertilizers and agrochemicals
4. Army celebrates 35th anniversary
5. Nicaragua signs agreements for oil exploration in the Pacific
6. Artificial reefs and mangrove reforestation improve the environment
7. Mystery explosion in Managua turns out to be a meteor
8. Economic Briefs

1. Government works to increase mine safety following Bonanza tragedy
TUESDAY, SEPTEMBER 02, 2014

1. Twenty miners rescued from collapsed gold mine; search suspended for seven still trapped
2. National Assembly approves budget reforms
3. Nicaraguan business sees little prospect US Congress will renew TPL this year
4. Exports on track to exceed record set in 2012
5. Census and Environmental study of canal route in progress
6. Drug traffickers arrested in region-wide operation
7. Drug trafficking has impact on south Caribbean Coast
8. Japanese financed border bridge inaugurated
SATURDAY, AUGUST 30, 2014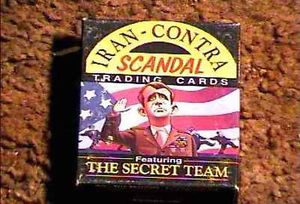 On Sept. 13, 2014, convicted Iran-Contra criminal Oliver North will be the key-note speaker at a Dallas, Texas, dinner organized by the Franciscan Foundation for the Holy Land to benefit persecuted Christians in the Middle East!
Any of us who worked to stop Reagan's contra war have the right to ask, "What about all those Christians who died in Nicaragua in the 1980s victims of the weapons and supplies that Oliver North illegally sent to the contras fighting to overthrow the Sandinista Revolution in Nicaragua?" The only reason North did not serve time in jail after he was convicted of violating US law was because the extensive coverage of the Iran-Contra Hearings in Congress was ruled by an appeals court to have prejudiced the jury against him!
TUESDAY, AUGUST 26, 2014

1. Government decides not to declare emergency for drought
2. Nicaragua, El Salvador, and Honduras sign development accord for Gulf of Fonseca
3. Gallup rates Nicaragua and Panama highest in "perceived security"
4. Nicaragua called a "green energy powerhouse"
5. Tumarin & Boboke hydroelectric plants confirmed
6. Nicaragua may send medical brigade to Gaza
7. Earthquake alert issued for Chinandega
8. Casa Maternas to benefit from Healthy Yards