TUESDAY, OCTOBER 08, 2013

1. Government presents proposal for Social Security "adjustment"
2. Poll shows desire for more and better paying jobs, continued support for government
3. New financing for projects announced
4. DR-CAFTA pushing pork producers out of business
5. NYC mayoral frontrunner attacked for past Sandinista support
6. Army halts illegal logging and business group calls for "certified wood" sales
7. Nicaragua advances against child labor
______________________________________________________________
Posted At 11:10 AM

Labels: Nicaragua News Bulletin
---
TUESDAY, OCTOBER 01, 2013

1. Nicaragua "graduates" from IMF programs
2. Law 779 amended to allow mediation
3. Panama comes to tentative understanding with Nicaragua over territorial waters
4. Chinchilla attacks Nicaragua at UN; Costa Rica asks World Court for new measures
5. United States: Conflict between Colombia and Nicaragua should be resolved peacefully
6. Olive Ridley Turtles arrive at last
7. Law to regulate organ transplants passed
8. Telica Volcano got noisy on September 26
_______________________________________________
Posted At 11:10 PM

Labels: Nicaragua News Bulletin
---
MONDAY, SEPTEMBER 30, 2013

Weekly News Update on the Americas
Special Supplement, September 30, 2013

1. NYC Mayoral Frontrunner Was Nicaragua Activist: NY Times
2. The Right Reacts: Anti-Semitism and the "Marxist Playbook"
3. "Purely and Nobly American": Times Writers
4. Solidarity Activists Deconstruct the Media Coverage
5. Who Were the Real Anti-Semites?
Posted At 03:09 PM

Labels: Information
---
SATURDAY, SEPTEMBER 28, 2013

Send letters to the editor!
Former Nicaragua solidarity activist Bill De Blasio is the frontrunner in the NYC mayoral election. The right-wing is pulling out all the old lies against Nicaragua from Reagan's dirty war against the Sandinistas in order to tar De Blasio. While the Nicaragua Network/Alliance for Global Justice has no position for or against any candidate for political office in New York or anywhere else, we do have an interest in countering the current slanders against Nicaragua.
Posted At 12:09 PM

Labels: Information
---
TUESDAY, SEPTEMBER 24, 2013

1. Nicaragua submits new petition to World Court; Colombia and Panama meet with UN Secretary General
2. Hundreds protest changes to law against violence toward women
3. Assembly passes budget reform bill to reflect new revenues
4. Switch to plastic bus pass cards causes problems
5. Foreign aid to improve education and health care
6. Government support transforms footwear sector
7. Free Trade Zone production diversifies
________________________________________________________
Posted At 12:09 PM

Labels: Nicaragua News Bulletin
---
TUESDAY, SEPTEMBER 17, 2013

1. Nicaragua celebrates Central American independence
2. Colombia claims World Court ruling violates its constitution
3. Exports drop in value and volume
4. Economists at conference praise Nicaragua's poverty reduction efforts
5. Correa wants to study Nicaraguan policing
6. At-risk youth rehabilitated through sports
7. Nicaraguans call on US to free the Cuban Five
____________________________________________________________
Posted At 01:09 PM

Labels: Nicaragua News Bulletin
---
FRIDAY, SEPTEMBER 13, 2013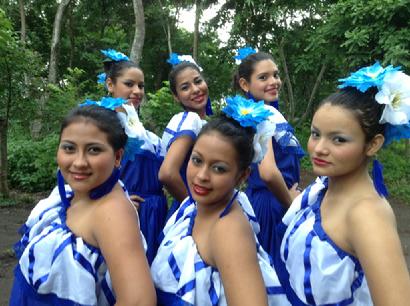 Listen up New England!
Compas de Nicaragua Dance Tour Arrives This Week!
The dates are September 14 through October 5, 2013.
The tour brings five young women from "Women in Action" to the U.S. to perform traditional dances while educating audiences about Nicaragua's culture and current living conditions.
Posted At 06:09 PM

Labels: Information
---
WEDNESDAY, SEPTEMBER 11, 2013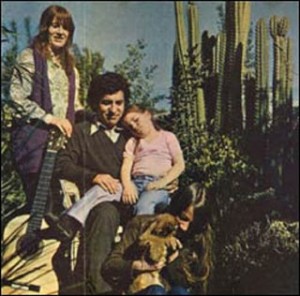 September 11, 2013, is the 40th anniversary of the appalling Nixon/Kissinger/Pinochet coup in Chile, the first terrorist act on that fateful date. To honor Salvador Allende, Victor Jara and the thousands of other victims whose loved ones still cry out their names into the darkness (including those of the World Trade Center), here's an article recognizing the vital and valiant role of Joan Jara, Victor's wife, in the preservation and distribution of his music, and in the 40 long, long, years of the struggle for justice. She is one of the world's great heroes. Please distribute the article as you can and wish. Thanks.
Posted At 12:09 PM

Labels: Information
---
TUESDAY, SEPTEMBER 10, 2013

1. Colombia formally rejects November 2012 World Court ruling
2. Private sector and government confirm alliance
3. Donor nations shifting Nicaragua aid to poorer nations
4. Housing construction slows but affordable housing remains priority
5. Government to honor historic debt to the Social Security Institute
6. Drunk driving penalties to be increased
7. Nicaraguans oppose US military strike on Syria
__________________________________________________________
Posted At 12:09 PM

Labels: Nicaragua News Bulletin
---
TUESDAY, SEPTEMBER 03, 2013

1. Nicaragua claims part of Seaflower Biosphere Reserve
2. Canal project questioned in AP story and defended by Nicaraguan promoters
3. Central American Parliament meets and holds conference in Managua
4. Nicaragua calls on US not to bomb Syria
5. Fraud accusations shake Nicaragua's elite
6. Renewable energy production exceeds 50%
7. Sea turtles arrive at last
8. First death from leptospirosis and yet more cases of dengue fever
_________________________________________________________________
Posted At 12:09 PM

Labels: Nicaragua News Bulletin
---