TUESDAY, APRIL 07, 2015

1. Drownings up as more Nicaraguans visit beaches this Holy Week
2. New Family Code goes into effect
3. Relations with Costa Rica continue tense with World Court final hearing approaching
4. Nicaragua grows while hemispheric economic growth falters
5. Central Bank reports: Social Security and foreign debt
6. April is vaccination month; 1.7 million children to be vaccinated
7. Forest Institute announces deadline for tree farm and nursery funding proposals
TUESDAY, MARCH 31, 2015

1. Law to lower electricity rates passed
2. Russian Foreign Minister visits Latin America including Nicaragua
3. US: "Very few property claims left"
4. Nicaraguans celebrate Palm Sunday and begin Holy Week
5. US Latin America budget increases 34.7% including "democracy promotion"
6. South Korea develops highway master plan for Nicaragua
TUESDAY, MARCH 24, 2015

1. ALBA summit makes plans for April meeting in Panama
2. Two international gatherings discuss canal
3. Canal briefs: Wang Jing, Telemaco Talavera, opinion poll, and Montiel sentenced
4. Nicaraguan NGOs meet with right-wing US congresswoman
5. Marches held on both sides of abortion question
6. Tourists seek out Nicaragua's volcanoes
7. Ecuador looks to Nicaragua for policing model
WEDNESDAY, MARCH 18, 2015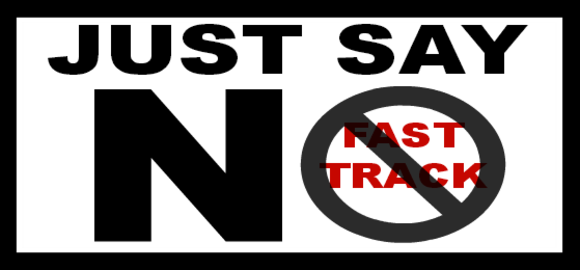 The Nicaragua Network urges you to join this Day of Action to oppose Fast Track and the Trans-Pacific Partnership! For more information visit the Citizens Trade Campaign web site and/or write April18@citizentrade.org..
WEDNESDAY, MARCH 18, 2015

1. IMF mission recommends improving productivity and investing in education
2. Maduro makes lightening visit to Managua
3. Massive planting of windbreakers announced
4. Citizens participate in earthquake-tsunami drill
5. Over 2,000 jobs lost with expiration of TPL
6. Social briefs: water and sewers, primary school computers
7. ALBA treaty on medicines forwarded to National Assembly for approval
8. Copies of Zapatera sculptures will be placed at sites of originals
WEDNESDAY, MARCH 11, 2015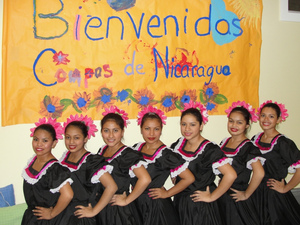 August 30-November 2, 2015
The Nicaragua Network has received this important announcement from Compas de Nicaragua. If you are interested in hosting the Daughters of Corn Dance Tour, contact msboudreau@compas1.org.
Compas de Nicaragua is already booking performances for our 5th Daughters of Corn Dance Tour. The seven member dance troupe will be visiting the U.S. from August 30th through November 2nd, 2015.
TUESDAY, MARCH 10, 2015

1. International Women's Day celebrated
2. Government publishes compilation of achievements benefitting women and families
3. Petrocaribe summit meets in Caracas
4. Bishops release Lenten message
5. Industrial farming methods spell damaging dust storms for Leon and Chinandega
6. Photovoltaics lighting up the night in rural Nicaragua
7. Ortega dedicates new stadium to Chavez
TUESDAY, MARCH 03, 2015

1. Citizen security assemblies held around the country
2. Government decrees minimum wage increases
3. Opposition and Sandinistas commemorate anniversaries
4. Water supply threatened by deforestation
5. Economic briefs: Coffee, tourism, Social Security
6. Cuban trade delegation identifies 50 areas of interchange within ALBA
7. Fluoride treatments lead off National Day of Oral Health
TUESDAY, FEBRUARY 24, 2015

1. Anniversary of assassination of Sandino commemorated
2. Continued Venezuela oil guaranteed
3. XI Poetry festival ends in Granada
4. Political shorts: PLI, Catholic bishops, Family Councils, voter ID cards
5. Program will improve Caribbean Coast food security and public investment
6. New study released on chronic kidney disease
7. Conservation paying off for Leatherback turtles
TUESDAY, FEBRUARY 17, 2015

1. Russian defense minister visits Nicaragua
2. International relations briefs: Japan, Germany, HSBC, drug trafficking, EU
3. Poetry Festival begins in Granada
4. Economic shorts: 2014 growth, another dam, CAFTA impact
5. Cooperatives changing the face of Nicaragua
6. Utility improvements around Nicaragua: internet, water, electricity