WEDNESDAY, FEBRUARY 12, 2014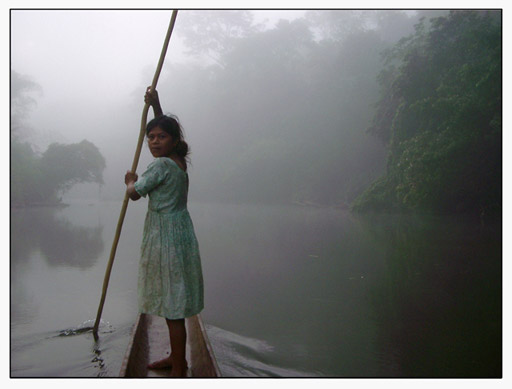 March 15 - 25, 2014 -- Deadline for Applications is February 15!
This delegation will examine the state of indigenous rights in Nicaragua at a time when the government has demarcated indigenous land and granted communal titles to indigenous groups but also at a time when illegal loggers and land grabbers have invaded those lands, deforesting pristine, internationally recognized nature reserves and threatened the tranquility of the indigenous territories.
Posted At 02:02 AM

Labels: Information
---
FRIDAY, JANUARY 03, 2014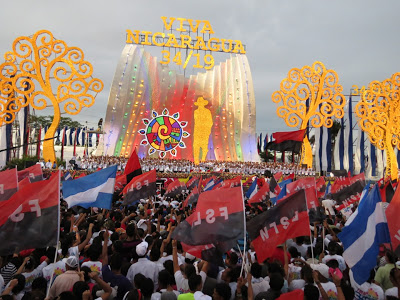 TOUCHDOWN DANIEL ORTEGA AND THE FSLN
By: Adolfo Pastran Arancibia (translated by Nicaragua Network staff)
Nicaragua lives an undeniable political reality. You can question, accuse, contradict and be in opposition to the government of Sandinista Daniel Ortega, even at any cost, but the real and tangible facts in the economic and social fields cannot be hidden.
Posted At 12:01 PM

Labels: Information
---
MONDAY, NOVEMBER 04, 2013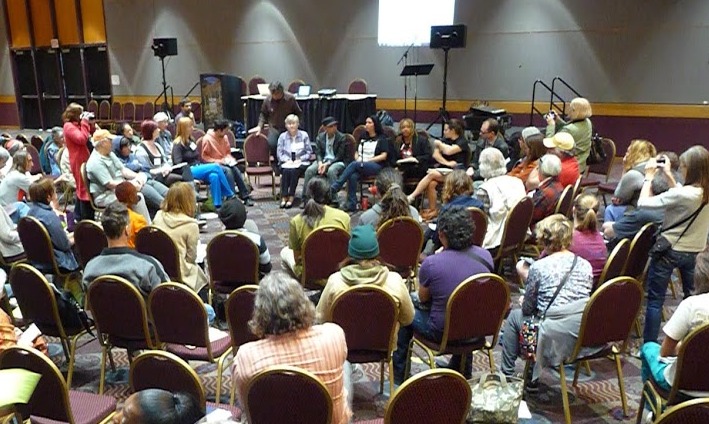 With over 400 people in attendence and 80 different workshops, the Tear Down the Walls National Gathering, held on Nov. 1 - 3 in Tucson, Arizona, was a success! The six people's power assemblies on Economic Justice, the Drug War, US Imperialism, Immigration, the Drug War, and the Prison-Industrial Complex proposed nationally coordinated days of action beginning in December and continuing through the New Year. Watch this space and the web page of the Alliance for Global Justice at www.AFGJ.org for more information!
Posted At 02:11 AM

Labels: Information
---
MONDAY, SEPTEMBER 30, 2013

Weekly News Update on the Americas
Special Supplement, September 30, 2013

1. NYC Mayoral Frontrunner Was Nicaragua Activist: NY Times
2. The Right Reacts: Anti-Semitism and the "Marxist Playbook"
3. "Purely and Nobly American": Times Writers
4. Solidarity Activists Deconstruct the Media Coverage
5. Who Were the Real Anti-Semites?
Posted At 03:09 PM

Labels: Information
---
SATURDAY, SEPTEMBER 28, 2013

Send letters to the editor!
Former Nicaragua solidarity activist Bill De Blasio is the frontrunner in the NYC mayoral election. The right-wing is pulling out all the old lies against Nicaragua from Reagan's dirty war against the Sandinistas in order to tar De Blasio. While the Nicaragua Network/Alliance for Global Justice has no position for or against any candidate for political office in New York or anywhere else, we do have an interest in countering the current slanders against Nicaragua.
Posted At 12:09 PM

Labels: Information
---
FRIDAY, SEPTEMBER 13, 2013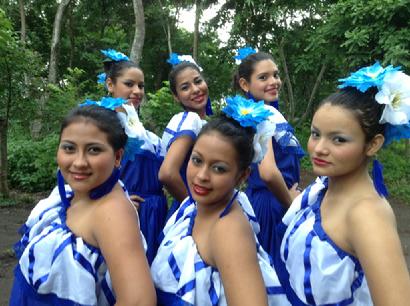 Listen up New England!
Compas de Nicaragua Dance Tour Arrives This Week!
The dates are September 14 through October 5, 2013.
The tour brings five young women from "Women in Action" to the U.S. to perform traditional dances while educating audiences about Nicaragua's culture and current living conditions.
Posted At 06:09 PM

Labels: Information
---
WEDNESDAY, SEPTEMBER 11, 2013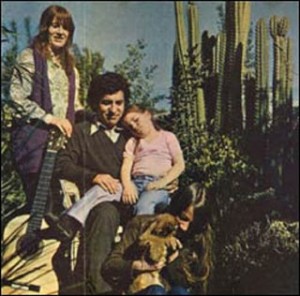 September 11, 2013, is the 40th anniversary of the appalling Nixon/Kissinger/Pinochet coup in Chile, the first terrorist act on that fateful date. To honor Salvador Allende, Victor Jara and the thousands of other victims whose loved ones still cry out their names into the darkness (including those of the World Trade Center), here's an article recognizing the vital and valiant role of Joan Jara, Victor's wife, in the preservation and distribution of his music, and in the 40 long, long, years of the struggle for justice. She is one of the world's great heroes. Please distribute the article as you can and wish. Thanks.
Posted At 12:09 PM

Labels: Information
---
WEDNESDAY, AUGUST 14, 2013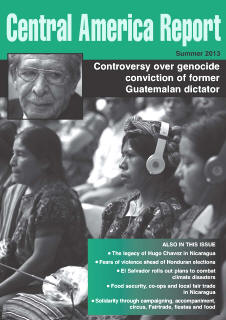 The "Central America Report" is published by the Nicaragua Solidarity Campaign in the United Kingdom, an international sister organization of the Nicaragua Network. The NSC promotes two way solidarity that contributes to shifting the balance in Nicaragua in favour of those who are most impoverished. This is carried out through networking, organising events, disseminating information, campaigning activities, and coordinating study tours and delegations to Nicaragua and speaker tours in the UK.
Posted At 07:08 PM

Labels: Information
---
THURSDAY, AUGUST 01, 2013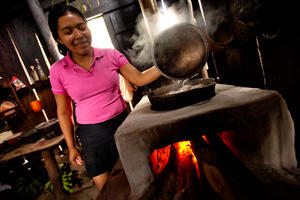 Dates: November 9-18, 2013
El Porvenir invites you to share the life and work of a Nicaraguan village!
Make a big difference in the lives of rural Nicaraguans and support self-help water and sanitation projects in rural communities!
Posted At 07:08 PM

Labels: Information
---
WEDNESDAY, JULY 17, 2013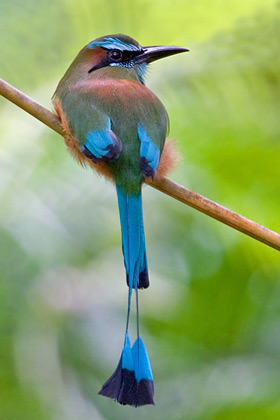 Climate Change, Water, and Sustainability
June 10 - 21, 2013
On June 21, the members of the Nicaragua Network Climate Change delegation returned to the US. They had been in Nicaragua at a momentous time. On June 14, in the middle of their stay in Nicaragua, President Daniel Ortega and Hong Kong businessman signed an agreement to begin feasibility studies on a shipping canal across Nicaragua and, if the studies are positive, build an estimated US$40 billion multifaceted project that will change Nicaragua for ever.
Posted At 04:07 PM

Labels: Information
---