FRIDAY, OCTOBER 02, 2015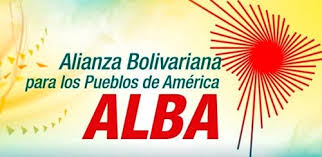 Fair Trade, Cooperation, and Solidarity
Millions around the world are protesting against TTIP (Transatlantic Trade and Investment Partnership) and against TPPA (Trans-Pacific Partnership Agreement). Why? Because of the power that these so-called 'free trade' agreements will give transnational corporations: power to sue governments, to privatise public services, to sack workers, to reduce environmental protection, and to undermine democracy.
FRIDAY, SEPTEMBER 11, 2015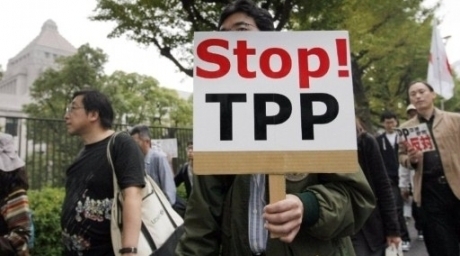 The Nicaragua Network has received this important article from the Citizens Trade Campaign.
The TPP is supposed to create a level playing field for trade. Instead, it unfairly shackles developing economies.

By Rick Rowden
Published on foreignpolicy.com on July 7, 2015

The Trans-Pacific Partnership (TPP) — a major new trade agreement under negotiation among 12 countries in the Asia-Pacific region — received a shot in the arm in the United States at the end of June when Congress voted to grant President Barack Obama "fast-track" authority to negotiate it. The TPP has fueled considerable dispute. Reasons for this include the secrecy with which talks have been conducted, the agreement's potential effects on U.S. jobs and growth, and its geopolitical implications. But one issue that has received comparatively little attention is how the TPP is likely to impact the developing countries slated to join.
FRIDAY, SEPTEMBER 04, 2015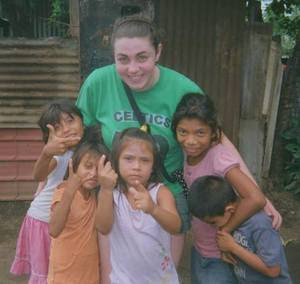 The Nicaragua Network has received the following announcement from Compas de Nicaragua:
Compas de Nicaragua: promoting cultural exchange and improving lives through service trips and sustainable community development

www.compas1.org
________________________________

Compas de Nicaragua is currently organizing service trips and internships to Nicaragua for 2016. Compas offers trips to churches, high schools, universities and organizations. Personalized trips are also available to groups, individuals and families. Our unique trips offer volunteers the opportunity to live and work side by side our Nicaraguan partners on sustainable community development projects.
WEDNESDAY, AUGUST 19, 2015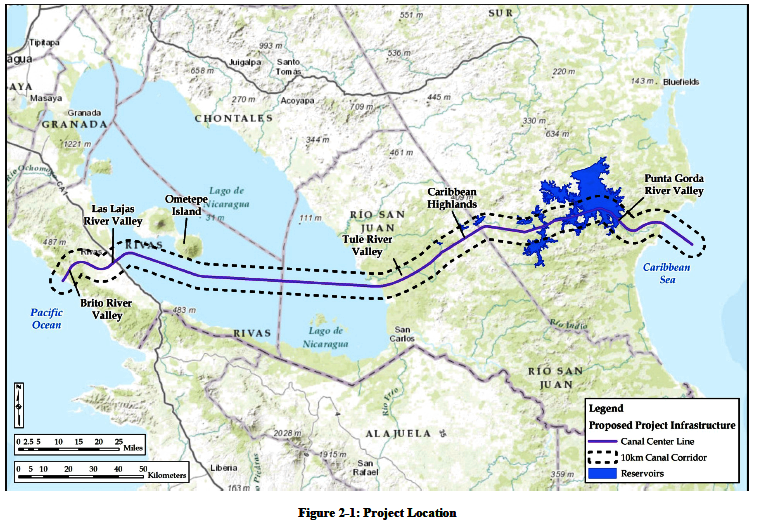 Nicaragua and the Inter-Oceanic Canal
Prepared for the Nicaragua Network / Alliance for Global Justice in July 2015 by Katherine Hoyt
A waterway across Nicaragua has been a dream that the country has been unable to let go of:
*Trade networks of Nicaragua's indigenous inhabitants used Lake Cocibolca (Lake Nicaragua) and the San Juan River to cross the continent before the arrival of the Spanish conquistadors in 1524.
THURSDAY, JUNE 04, 2015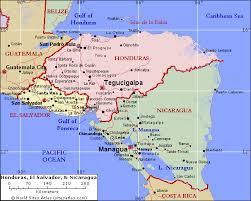 Unique Chance to Compare & Contrast Honduras/Nicaragua
Alliance for Global Justice Bi-National Delegation
July 22-Aug. 1, 2015
Honduras and Nicaragua are neighbors and among the most impoverished countries in Latin America. They share the same climate and much of the same history from colonial times to independence. One country had a revolution in 1979 which today is being further developed, particularly through ALBA, the cooperative trade alliance. The other country had no revolution but its membership in ALBA was one factor in a US-backed military coup in 2009. The negative effects of that coup are evident.
WEDNESDAY, JUNE 03, 2015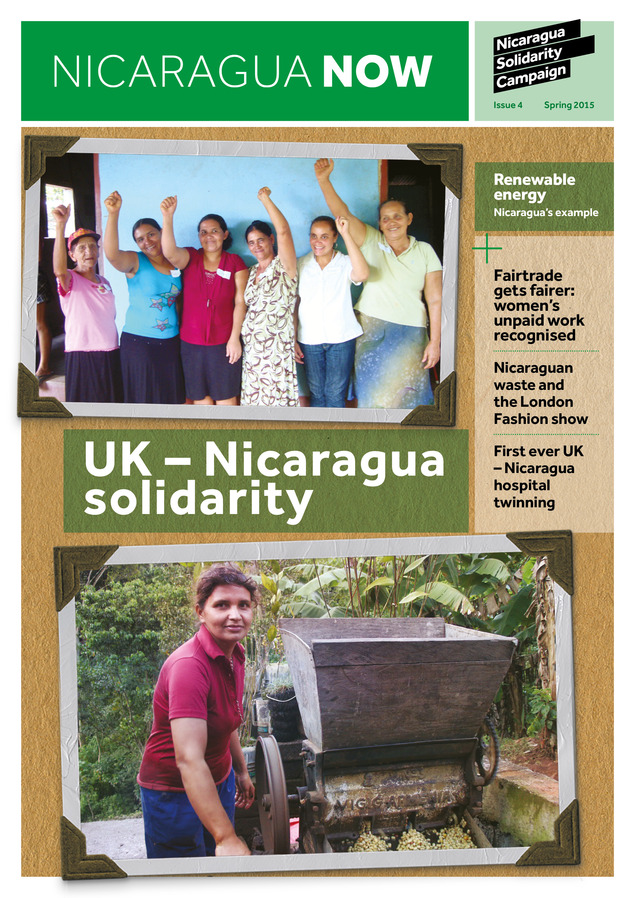 Read the latest issue of "Nicaragua Now" from the Nicaragua Solidarity Campaign of the United Kingdom! It is available on their website at http://nicaraguasc.org.uk/news/article/132/nicaragua-now-issue-4-spring-2015
TUESDAY, APRIL 28, 2015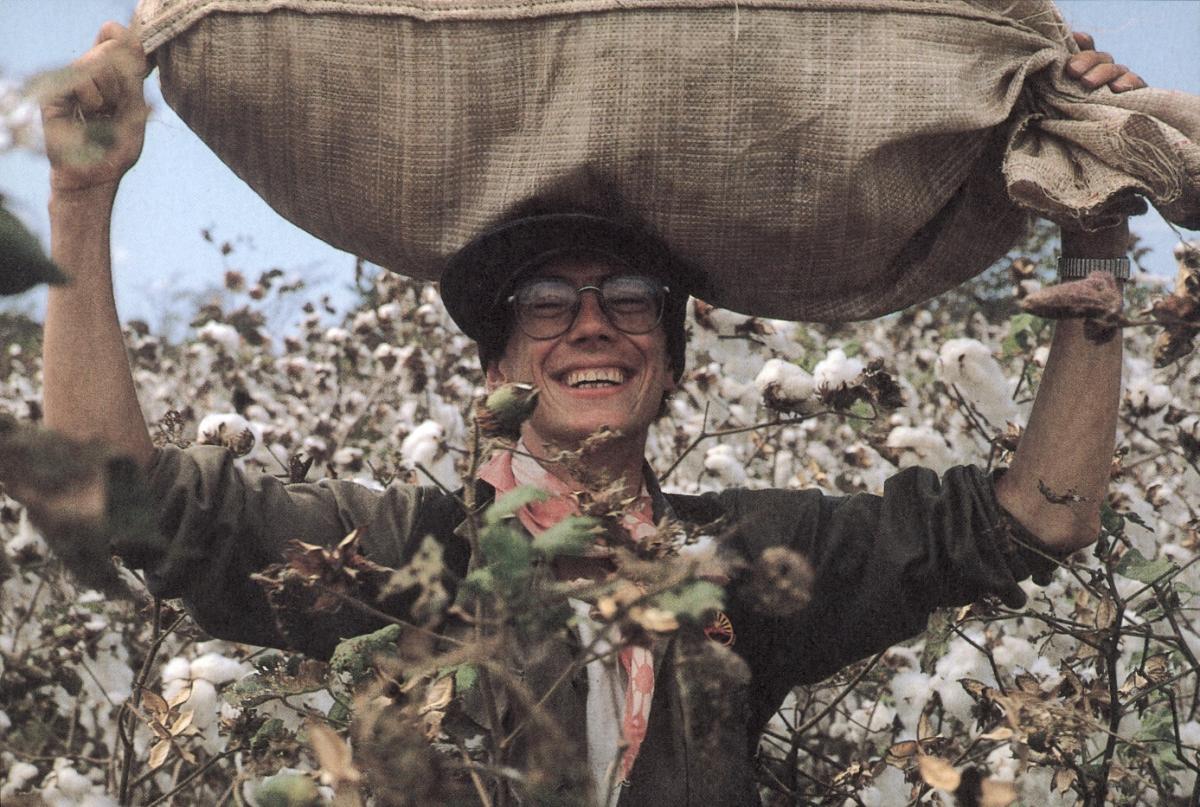 By Catherine Cusic
Benjamin Linder, PRESENTE!
Today marks the anniversary of the assassination in 1987 of 27 year old Ben Linder and two Nicaraguans, Sergio Hernández and Pablo Rosales.
FRIDAY, APRIL 17, 2015

Nicaragua Network joins with the Citizen's Trade Campaign to say:
Tell Congress to Oppose Just-Reintroduced Fast Track Legislation
THURSDAY, APRIL 09, 2015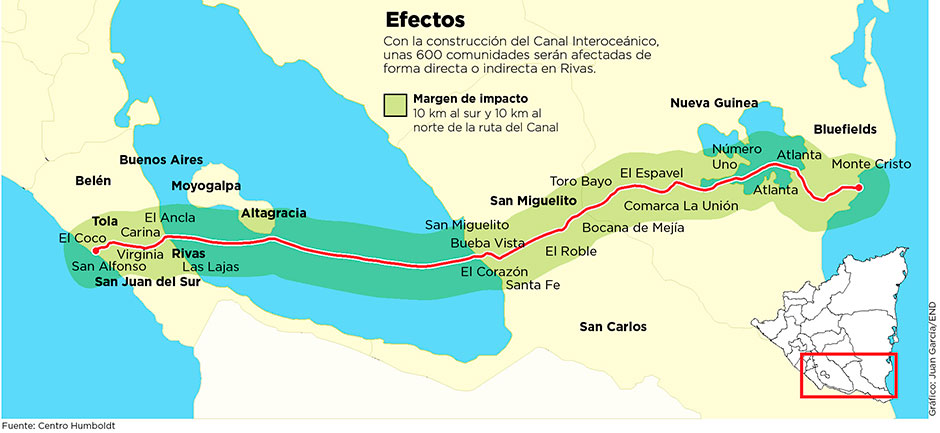 The Wales Nicaragua Solidarity Committee, Wales Nicaragua Cymru, has posted a balanced report on the proposed Nicaraguan interoceanic shipping canal on their web page. The report is based on their recent trip to Nicaragua.
Nicaragua's canal – More than one way of being right
February 23, 2015

On our recent visit to Nicaragua we organised a series of meetings to try to gauge opinion and gather information about the Interoceanic Canal. We also brought up the issue with many we met, both formally and informally, to try to get as broad a picture as possible. The canal has received a lot of attention in the international press. Most of this has been unrelentingly negative.
WEDNESDAY, MARCH 18, 2015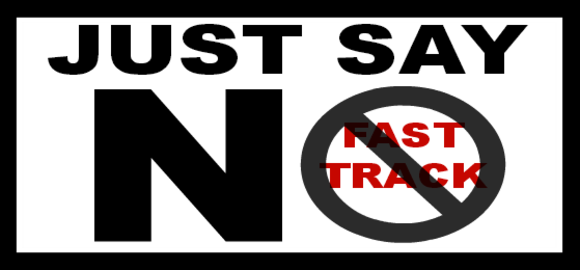 The Nicaragua Network urges you to join this Day of Action to oppose Fast Track and the Trans-Pacific Partnership! For more information visit the Citizens Trade Campaign web site and/or write April18@citizentrade.org..