FRIDAY, DECEMBER 31, 2021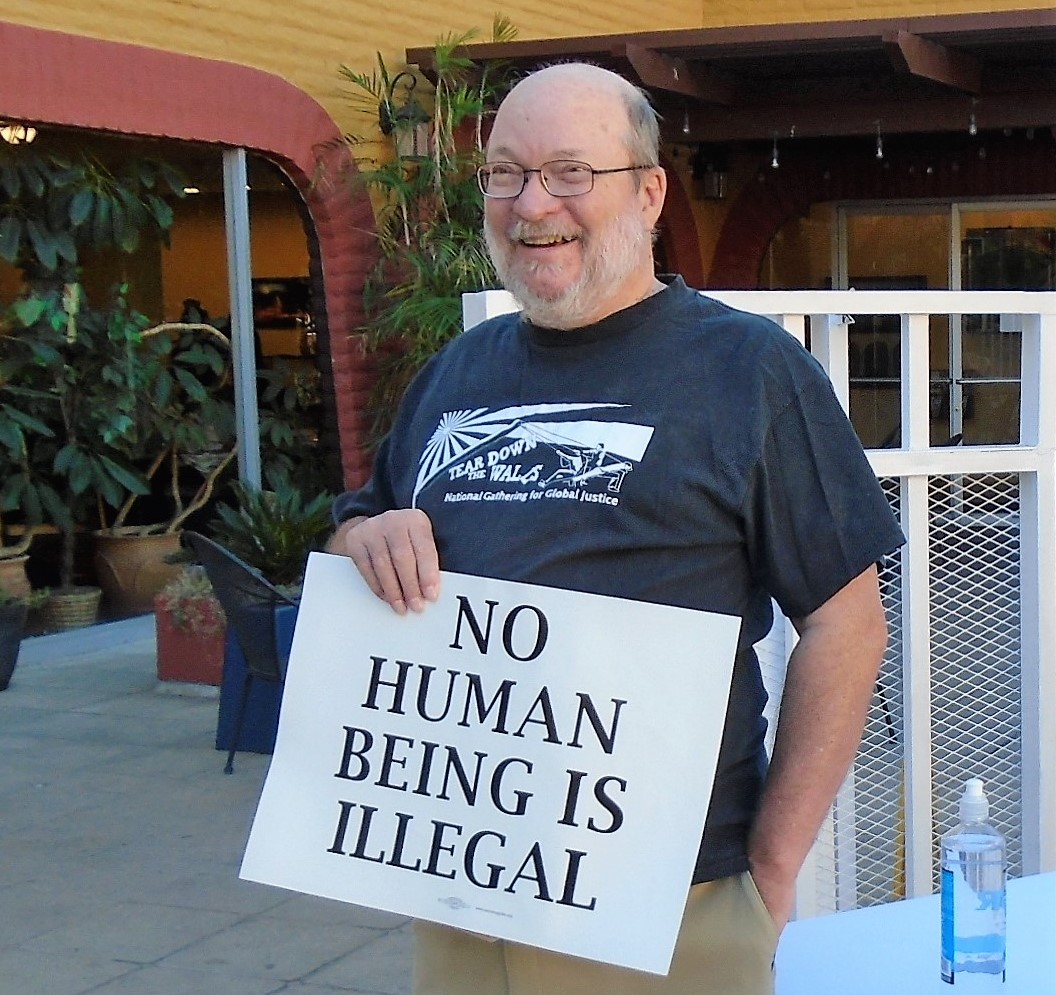 29 December 2021
It is with great sadness that the Alliance for Global Justice announces that Chuck Kaufman, our National Co-Coordinator and one of the founders of AfGJ, has died. He passed peacefully of natural causes on Tuesday, December 28, 2021 in his Tucson, Arizona home after a brief illness.
SUNDAY, MARCH 07, 2021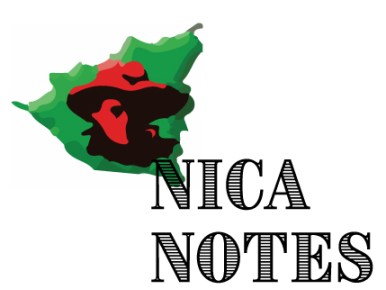 Read NicaNotes, the blog from the Nicaragua Network!
SUNDAY, MARCH 07, 2021

This site contains archival material for the Nicaragua Network from 1999 through 2016. For more current material including our weekly NicaNotes blog, click here.
To access the archives of the Nicaragua News Bulletin from Dec. 11, 2012 through June 21, 2016, click here. Use the search function to search for particular topics.
To access the archives of the Nicaragua Monitor and the Global Justice Monitor from 2008 to 2011, click here.
To access the archives of Nicaragua Network news publications and action alerts from 1999 to 2012, click here.
To access the archives of Nicaragua Network action alerts and other announcements, click here.
FRIDAY, MARCH 01, 2019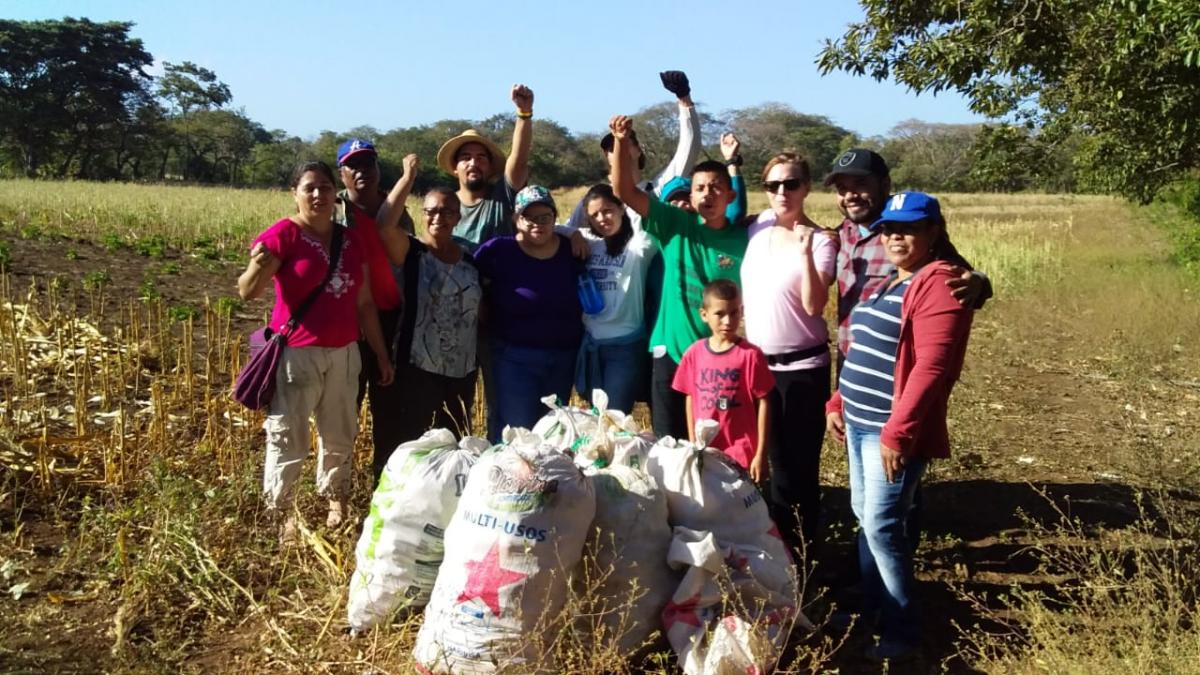 From January 3 to January 13, 2019, Friends of the ATC — a solidarity network that supports Nicaragua's Asociación de Trabajadores del Campo (Rural Workers' Association) — hosted its "Food Sovereignty & Agroecology in Nicaragua" delegation which was co-sponsored by the Nicaragua Network/Alliance for Global Justice. 25 people from the United States, Canada, and Germany convened to learn first-hand how peasants in Nicaragua are building a society based on food sovereignty, agroecology, feminism, socialism, and anti-imperialism.
MONDAY, MAY 22, 2017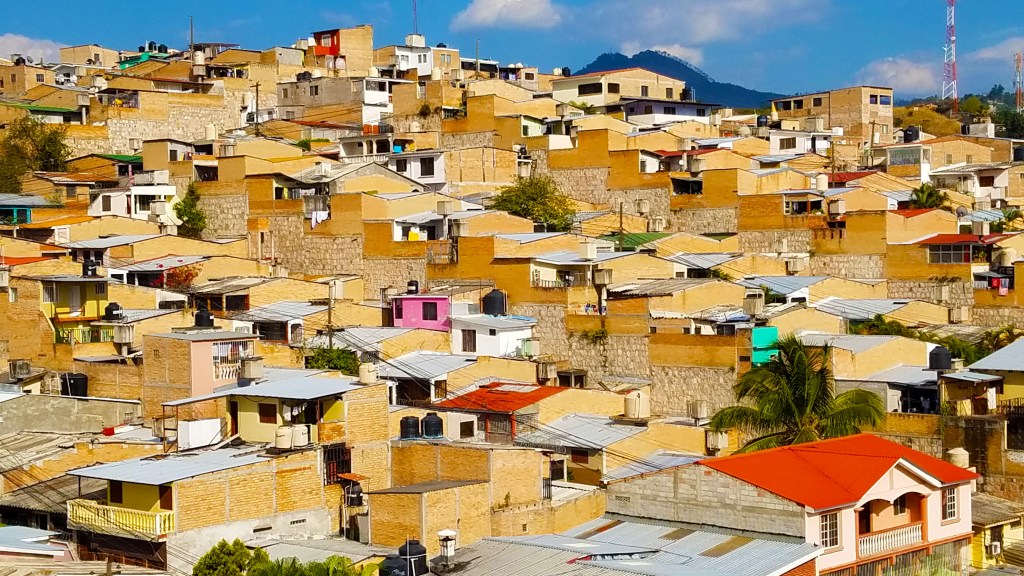 Honduras and Nicaragua: Two Similar Countries with Very Significant Differences
Delegation Report: April 2017
Alliance for Global Justice
The Alliance for Global Justice [of which the Nicaragua is a founding project] organized a bi-national delegation of 11 people from Feb. 17-26, 2017 to compare and contrast the two neighboring Central American countries of Honduras and Nicaragua in three areas: rural development, citizen security, and women's empowerment. The delegation began in Tegucigalpa, Honduras and included meetings there, in La Esperanza, and in the southeastern region of Choluteca. We were hosted in Honduras by the Honduras Solidarity Network. The delegation then crossed overland into Nicaragua where we had meetings in the municipality of Somoto before traveling to El Crucero and ending in the capital city of Managua. The purpose of the delegation was to build solidarity with Honduras' embattled social movements and in support of the gains that social movements in Nicaragua have made under Sandinista governance. To read the report, go here.
WEDNESDAY, NOVEMBER 16, 2016

November 8, 2016
Report of the Mission of International Electoral Experts accompanying Nicaragua's electoral process from May to November 2016
Report of the Electoral Experts Mission
I. Presentation
The International Electoral Experts Mission was invited to the country to witness the organizing stages of the Nicaragua electoral process, convening for the first time on May 6, to mark the beginning of the 2016 General Elections Calendar. Within the framework of that visit, Officials of the Supreme Electoral Council were interviewed, onsite visits and analysis of vital documentation of the regulatory electoral system was undertaken, for the purpose of formulating an in-depth technical opinion of the development of the various processes of the electoral system.
TUESDAY, JUNE 28, 2016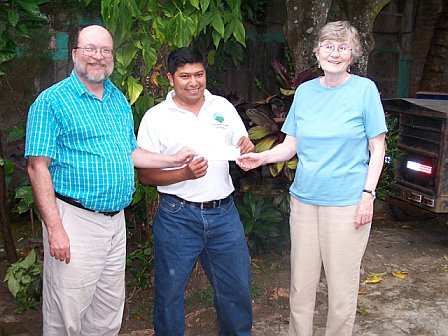 Nicaragua News Bulletin is Retiring!
June 28, 2016

Message from Kathy Hoyt:

The Nicaragua News Bulletin is retiring along with its compiler, Katherine Hoyt. I have retired several times before but this time it is for real, or almost, as I'll still be around for a few hours each month. The Nicaragua News Bulletin will be replaced by a blog entitled "NicaNotes" by Chuck Kaufman, about which more below.

The Nicaragua News Bulletin has a long and distinguished history. It is the successor to the Nicaragua Network Hotline and the Nicaragua News Service.
TUESDAY, JUNE 21, 2016

This double News Bulletin covers the news from June 7 through June 20, 2016.
1. Major earthquake hits Chinandega, Leon, and Corinto
2. Political earthquake caused by Supreme Court decisions
3. Nicaragua expels three US government officials
4. One Nicaraguan killed in Orlando, another in coma; Nicaragua expresses condolences
5. Child labor remains an intractable problem
6. Nicaragua works to preserve and expand coral reefs
7. Projections point to good harvest season for vegetables

TUESDAY, JUNE 07, 2016

This double News Bulletin contains news from May 24 through June 6, 2016.
1. Ortega named presidential candidate of Sandinista Party
2. Political briefs: Supreme Court order; COSEP on observation; Granera for PLI veep
3. CID Gallup poll shows 55% with Sandinista Party
4. Series of earth tremblers shake Managua
5. Government planting windbreaks to cut dust and soil erosion
6. Maduro says Caribbean oil promises will be kept
7. Government provides birth certificates to over 1,000 unregistered children
8. Zika cases reach 215
9. Rains bring sorrow and joy
TUESDAY, MAY 24, 2016

1. United States pressures Nicaragua to allow international election observers
2. Sandino's 121st birthday marked
3. Health briefs: sub-specialists needed; autism addressed; improved patient attention
4. Investment in school infrastructure increases
5. Nicaraguans marked International Day against Homophobia
6. Conference highlights Nicaraguan microfinance
7. Crime briefs: Julio Rocha of FIFA; migrant trafficking and drug trafficking arrests